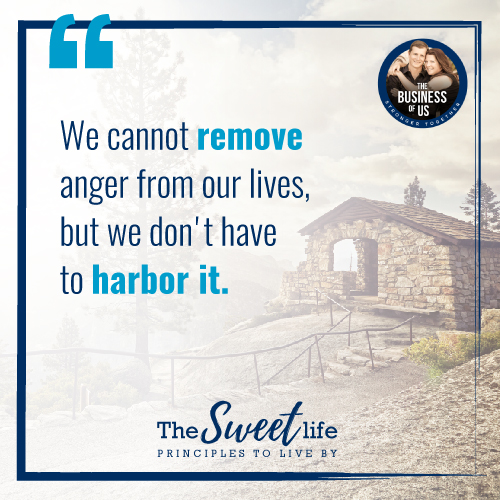 I think most people agree that harboring anger is like a poison for your mind. It clouds our better judgment; it blinds our broader eyesight to the point where we have sustained tunnel vision.
Yet our minds love to get angry.
Anger is a delicious dessert for our minds. Our minds crave anger like a guilty pleasure.
Our minds want to hold on to any hint of anger and turn it into multi-season Netflix series that we watch every day.
Why do our minds do this?
Is it rooted in our survival instincts?
I believe that is certainly part of it. In college, when I played rugby, I would ask a player on my team to tackle me a couple times and make it hurt before each game so I would get efficiently pissed off before we started. Without this step, I felt weaker and vulnerable to injury. When I was angry, I felt unstoppable.
In that case, I used anger to wake my mind and body up to the battle I was facing, which was a great tool, and perhaps why our brains like to harness and hold on to anger so we can feel stronger.
But in everyday life, I believe it's clear that anger is like our kryptonite. It robs happiness from our life. We can't feel gratitude and love when anger is dominating emotion.
We all see anger in our society. We can't stop others from being angry. But we can make a point not to feed it.
Instead of harboring anger, we can untie its ropes and let it drift out to sea.
Harboring anger is a choice. You don't have to live with it.
When anger gets the better of us, we must own it, so we can get better at controlling it. Write down what triggers it, so you can be better prepared the next time that same trigger shows up.
We cannot remove anger from our lives, but we don't have to harbor it. We don't have to let it blind us and rob us from appreciating all that is good around us.
Let anger go.