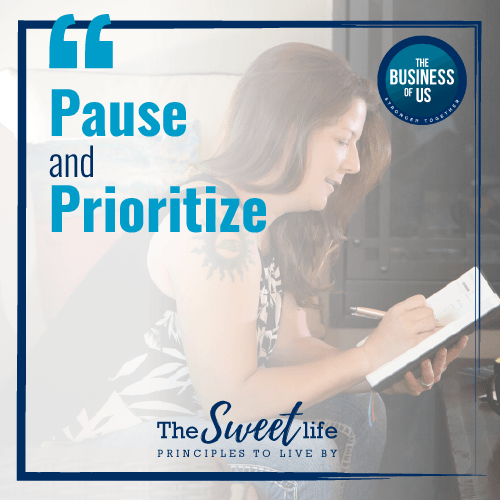 Simple truth: Trying to do too many things at once = Frustration and Overwhelm.
We start working on new ideas with excitement and wonder.
We may even have a few good days or even weeks of progress, running through items on our to-do list, but then…
Then the magnitude of difficulty of what we are trying to accomplish bears down on us, and we begin to no longer feel like we are running. We have slowed to a jog, or even just a walk.
Eventually our idea becomes just like that exercise machine in our basement gathering dust. Every time you walk buy it, you pretend it's not there because seeing it is a reminder of what could have been, if only…
Some good ideas were destined to die, because you eventually discovered they weren't that good in the first place (or at least that is what we tell ourselves so we can feel better about moving on).
However, many of our good ideas are still good, some may even be great, and they are still waiting for us to share them with the world.
The biggest mistake I see people make (myself included) with bringing good ideas to life, is focusing on too many things at once.
There are 36 things that need to happen, and we're trying to solve 9 or more of those tasks at the same time.
This initially brings us excitement because progress appears to be happening quickly, but in reality, this often is the beginning of our idea's death spiral, we just can't see it yet.
The key to bringing your good idea to life is to identify the 36+ things that need to happen, prioritize them, and then begin knocking them out ONE-AT-A-TIME.
It's extremely likely that we agree and know this to be true, but yet, we don't follow this critical path to success, and then eventually we get frustrated and overwhelmed, and good ideas die or at least go into hibernation.
I have a history of starting 6 new ideas all at once. I would do this because I didn't know which one would take off, and all of them had good potential. But in the end, I never gave any of them a full chance at success because my time and attention were divided so greatly.
I've finally reconditioned myself to spot this costly negative behavior sooner, and now pause and prioritize when I feel the urge to take on more projects.
Focus on one thing, get it done, THEN move on to the next one.
Easier said than done. It's fun to work on multiple projects at once.
It's why so many people start multiple remodel projects around their home at once, often never completing some of them. It's also why we "attempt" multi-tasking.
It feels like the best course of action to be work on many things at once. It's human. More is better right?
But we can't do anything as well and as quickly, if our attention and focus are spread too thin.
So here's to good ideas that we don't let die, because we paused and prioritized.