4-Month Program
+
1-on-1 Coaching
A Great Book Starts With A Great Plan.
 March 9 – JunE 23 
Includes an Optional 5-Day All-Inclusive Retreat In Mexico
Follow A Proven Path Of Success
♦

4-Month Memoir Workshop
This hands-on workshop includes weekly goals and milestones to outline, schedule, and complete your memoir draft.
♥

1-on-1 Coaching
Receive one-on-one coaching from a New York Times bestselling author and writing coach. Leverage her experience, know-how, and editorial eye to get your book where you want it to be. 
♣

Weekly Group Accountability
You won't be alone in this journey. You'll have access to a private group of writers who, like you, want to write the best memoir they can. Lean on each other for feedback, support, and accountability.
♠

Includes A 5-Day All-Inclusive Writing Retreat In Mexico

Scroll down for details on this luxury writing retreat. Attendees must secure their own airline transportation to/from the Los Cabos airport. All other transportation, meals, drinks, activities are provided at no cost. Rooms are double-occupancy (single occupancy available for an additional charge).
Finish Your Memoir (NOW)
With Memoir Writing Camp You'll Recieve:
1.  Four months of coaching with a New York Times bestselling author
2. 10-page manuscript evaluation of your WIP
3. Access to a private writing mastermind community
4. Registration to a 5-day, all-inclusive luxury writing retreat in Mexico* (Attendance is optional and limited; see FAQs below)
Your Investment = Just 4 monthly payments of…
IMPORTANT:
Memoir Camp Is Underway, But It's Not Too Late To Join!
I'm a
 

New York Times
bestselling author and an expert on the writing process.
Yes, an expert.
I know exactly how to navigate the book writing process and it doesn't involve fancy software, the perfect desk, or a magic writing hat.
Struggling to start/finish your book?
Save months/years with your project.
WRITERS CAMP
June 19-23 in Mexico
This Retreat Is All-Inclusive+
All-Inclusive+ means we go well beyond covering your food, drinks, and accommodations. We are ALL-IN on making sure you have an amazing trip.

Take a break from tech

Unique writing exercises 

Writing time in paradise

Fine-tune your prose 

Tranquil, idyllic setting

Poolside cocktails

Massage on the beach 
Guided yoga and stretching

Gourmet farm-to-table food

Creative art class

Cooking class/tequila tasting

Explore a "Pueblo M

á

gico" 


Mastermind discussions

Evening bonfires

Nightly readings 

Connections for life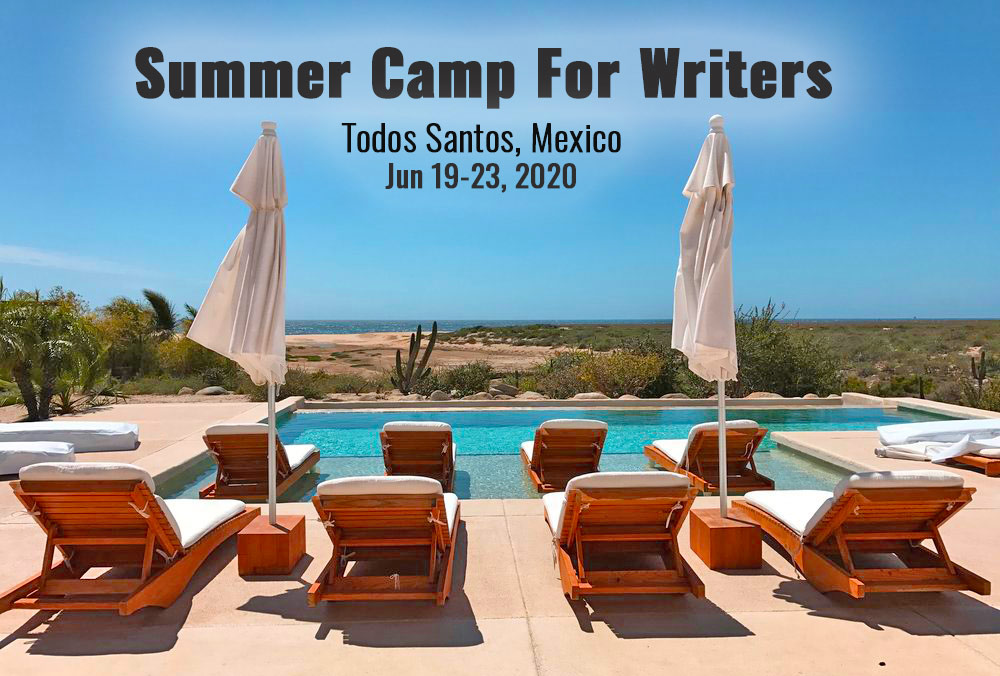 Spend 5 days and 4 nights in a creative paradise. 
Writers Camp takes place just outside of the small coastal town of Todos Santos on the Baja Peninsula, nestled at the base of the Sierra de la Laguna Mountains. You'll stay at Pachamama, the most unique, boutique, luxury glamping resort in Mexico. 
Engage in writing exercises with a New York Times bestselling author, learn about the craft of writing and publishing avenues, and share your work with your fellow campers around a nightly bonfire. 
Writers Camp is not all about work. This immersive, all-inclusive experience includes everything from gourmet meals and margaritas to massages on the beach. Simply arrive at the San Jose del Cabo airport on June 19th. We'll meet you at the airport and take care of the rest. 
Writers Camp is for both aspiring writers and established authors alike, though space is extremely limited.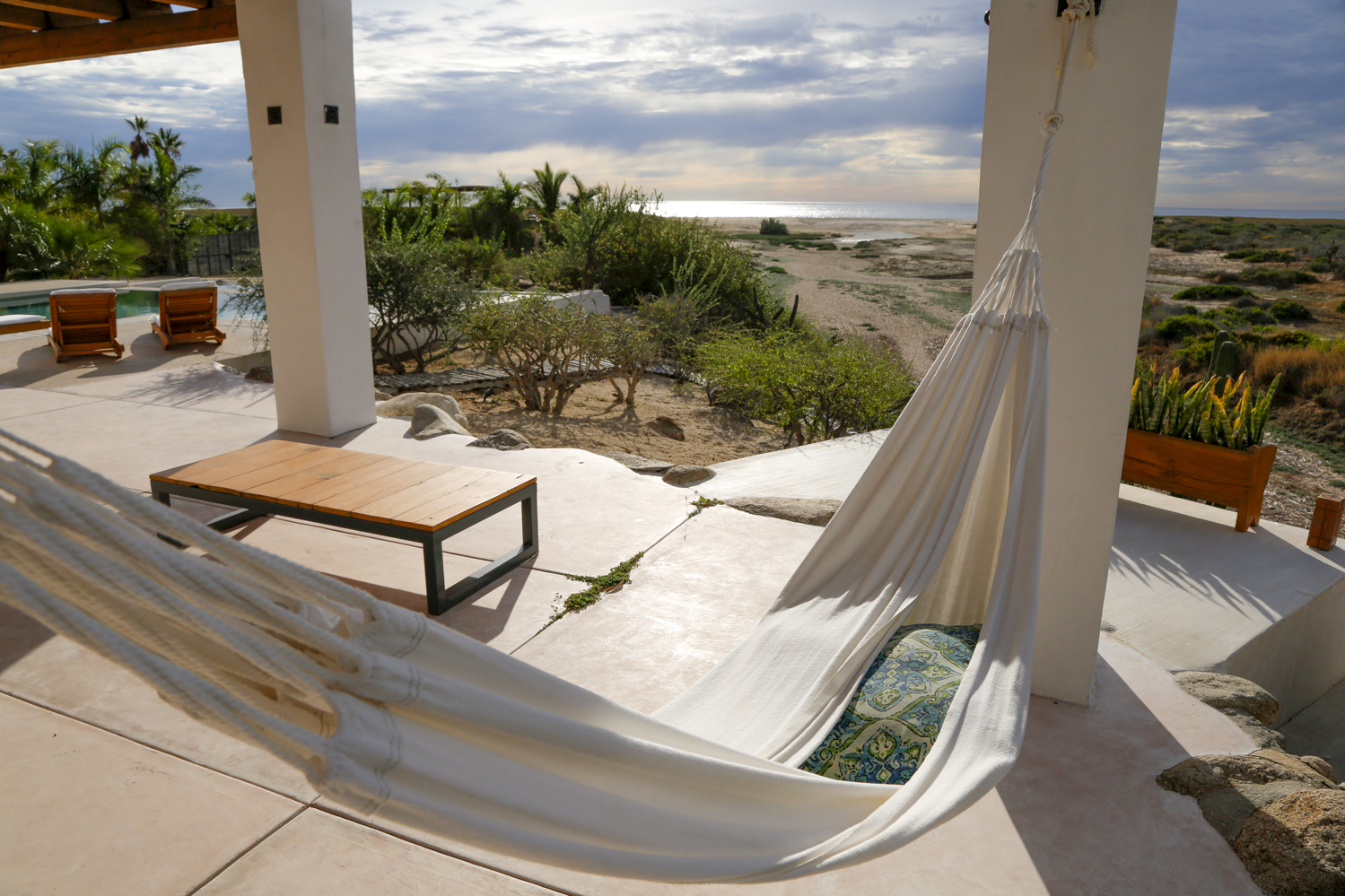 What Makes This Retreat Different: 
Not your typical all-inclusive. Have you ever been to one of those all-inclusive vacation spots with too many people, mass-produced food, and watered-down drinks? This isn't that. Writers Camp includes world-class margaritas (or whatever your drink of choice may be), gourmet food, and a unique, private setting with killer views. The entire resort will be dedicated to Writers Camp.
Egos are checked at the door. If you don't have an MFA… or if you do… great. Whether you've published many books or are just starting out… great. Writers Camp is not about keeping score, flaunting accolades, or comparing sales data. We all have challenges and we all need a time out. Your only competition at Writers Camp is you. We'll help you get out of your own way, find inspiration, and tap into your inner drive.
No one is lost in the crowd. Writers Camp accommodates a maximum of 28 writers. Before you arrive, we learn about your writing, your goals, and the challenges you face. The experience is tailored to address your specific situation and provide you with a clear roadmap for moving forward.
Everyone has a voice. You'll have an opportunity to share your work at our nightly bonfires. Or not, it's up to you. But we're confident that you'll find Writers Camp to be a safe and encouraging environment.
Not your typical conference. Yes, we'll write. We'll have writing exercises and writing time. We'll also have massages on the beach and a variety of classes: yoga, cooking, art, tequila tasting (that counts as a class, right?). Writers Camp is guaranteed to be unlike any writers gathering you've attended.
We've looked all over the globe To Find The Perfect spot for WRITERS Camp
Todos Santos, a designated "Pueblo Mágico," is a small town on the Baja Peninsula, nestled at the base of the Sierra de la Laguna Mountains.
Writers Camp takes place at Pachamama Retreat, just outside of town and right on the beach, providing spectacular views.
Pachamama is boutique and utterly unique. Enjoy the natural beauty of Southern Baja in a peaceful setting unlike any other. Join us and unplug in a luxury, glamping paradise.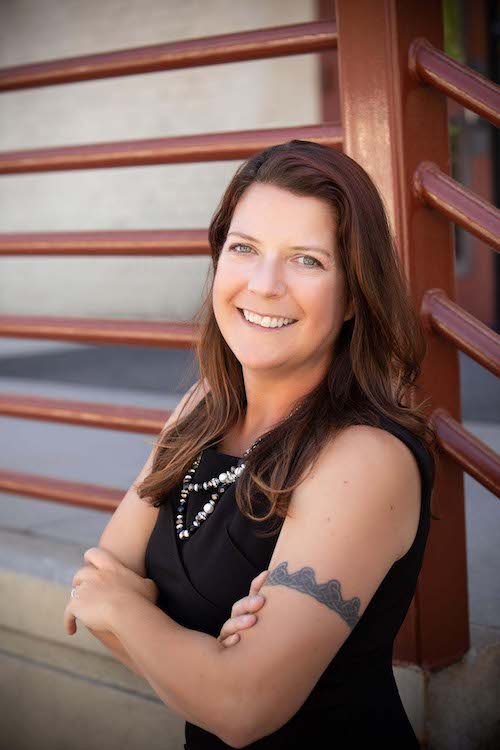 Amanda Turner writes as AK Turner and is the New York Times bestselling author of This Little Piggy Went to the Liquor Store and Vagabonding with Kids, among others. She published seven books in seven years, winning numerous awards along the way. She also works one-on-one with clients as a Writing Coach and Publishing Consultant. (Note: There is no upselling at Writers Camp).
While all of that might sound really fancy, Amanda also understands that when it comes down to it, writing is about connecting with a reader. Writers Camp is not about getting caught up in someone else's definition of success. As a writer, your only competition – the only one standing in your way – is you. 
When we first visited Pachamama, it seemed we'd stumbled upon the ideal location for a Writers Retreat. From there we developed Writers Camp, a 5-day, 4-night retreat filled with just the right amount of writing, activities, mentoring and experiences, and just the right amount of downtime. Not to mention food and drink that will knock your flip-flops off. (You probably won't be wearing socks). 
If this sounds like it might be right for you, secure your spot. We only have 14 rooms available.
Q: Can you make my book a bestseller?
A: No. Nor should this be your goal. Focus on telling an incredible story as best you can. Your goal is to craft words in a way that will help you connect with your reader. 
Q: What if I haven't started my book yet?
A: Memoir Camp is for writers at any stage of the game. In many cases, it's much easier if you're starting from scratch. We'll work together to perfect your outline and story arc, then create a realistic writing schedule for moving forward. 
Q: What if my book is already written?
A: Wonderful and good job, you! We'll review your material for structure and tone, and seek out any inconsistencies that might be present. As well, we'll look ahead to the best course of action forward with your work, whether that's seeking representation from a literary agent or beginning the process of self-publishing. 
Q: My book isn't necessarily memoir, is that ok?
A: Personal essays and personal narratives are fine. If you write fiction and are only interested in the retreat, or if you work in other areas of nonfiction and want to know what opportunities are available to you, contact me directly at amanda@businessofus.com. 
Q: Can I still participate in Memoir Camp if I don't attend the Writing Retreat?
A: Absolutely. We promise to dedicate at least one toast to you. 
Q: Where and when do we fly in to?
A: The airport you fly into is Los Cabos International Airport, the airport code is SJD. Plan on arriving on June 19th and departing on June 23rd. If you want to arrive earlier and/or stay later, you have that option, though you would then be responsible for your own transportation to/from Todos Santos. 
Q: Do I need a passport?
A: Yes, and be sure that your passport is not set to expire within 6 months of your travel dates. 
Q: Does the resort have internet and cell phone reception?
A: Yes, but it's time to unplug! We know how important it is to stay connected, but try to use this time for yourself and as a brief respite from technology. There is limited service onsite. We do not guarantee internet and cell phone reception at Pachamama, however, our cell phones work just fine on the property. Contact your carrier before travel to verify rates and/or travel plans for Mexico.
Q: How do we get from the airport to the retreat?
A: Your driver will be waiting for you outside the airport terminal. Please retrieve your luggage and then clear customs. As you are ready to exit the terminal take the right hand door to the public transportation area (groups exit), please exit the terminal towards the parking lot and look for your driver carrying a sign with your name on it at umbrella #5. 
Q: If I attend the retreat, can I get a private room?
A: The retreat included with Memoir Camp is based on double occupancy, so get a friend to sign up with you and we'll pair you together. If your friends aren't game and you'd like a private room, let us know and we can reserve one for you for an additional $995. Subject to availability so if this is what you're after, let us know ASAP by emailing amanda@businessofus.com.  
What are you waiting for?