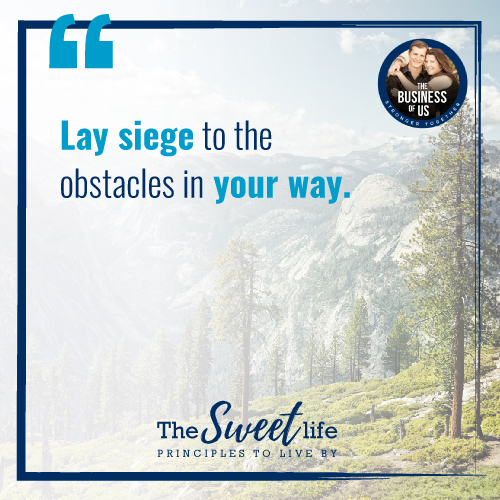 I'm re-reading the book "The Obstacle Is The Way" by Ryan Holiday. It seemed fitting, given all the craziness and uncertainty in the world right now.
There is a chapter about persistence, and I wanted to share a few lines that spoke to me:
"Genius often really is just persistence in disguise."
"The thing standing in your way isn't going anywhere."
"A new path is, by definition, uncleared. Only with persistence and time can we cut away debris and remove impediments."
"It's supposed to be hard. Your first attempts aren't going to work. It's going to take a lot out of you-but energy is an asset we can always find more of. It's a renewable resource."
"Stop looking for an epiphany and start looking for weak points."
"It's okay to be discouraged. It's not okay to quit. To know you want to quit but to plant your feet and keep inching closer until you take the impenetrable fortress you've decided to lay siege to in your own life; that's persistence."
There is a lot of wisdom packed into those words.
I've highlighted and underlined them in my book, so I can revisit them when I'm feeling discouraged.
We must practice persistence. We can change course, but we cannot quit. Quitting is not an option. If that means working twice as hard, so be it. Lay siege to the obstacles in your way.