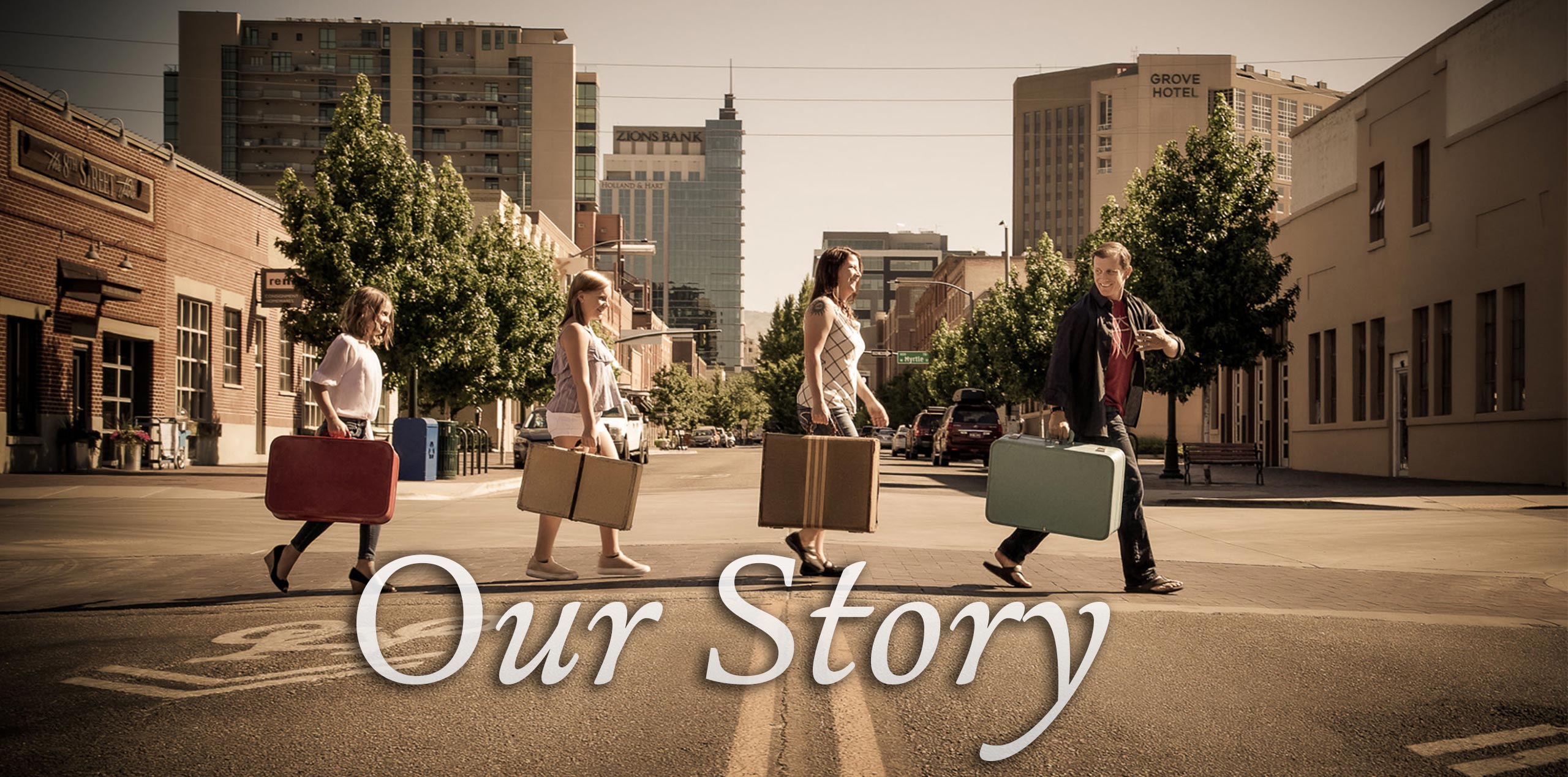 What is The Business of Us?
The Business of Us™ is dedicated to improving Life, Livelihood, and Legacy, to individuals, couples, businesses and communities through the "Sweet Life Principles." Founders Mike and Amanda Turner have spent the past two decades on a journey to understand, practice, and share these Sweet Life Principles, and now provide coaching, mastermind experiences, and retreats to those seeking to improve their lives, livelihood, and legacy.
Our Story
"I'd love to do that… someday."
We hear this a lot. From people who learn about how we live our lives – traveling the world, writing New York Times bestsellers, raising hundreds of thousands of dollars for non-profits.
It all sounds very glamorous. (It's not).
"You're so lucky."
That's another one we hear. If "lucky" means a lot of hard work, introspection, and deliberate action to design the life we are most excited about living, then sure, we're lucky.
But the life we live now? It hasn't always been the case.
Between the two of us, we've experienced the good, bad, and ugly, from corporate jobs, waiting tables, cleaning houses, serving in the military, crunching numbers, and working ridiculous hours on multiple businesses (many of which failed).
Through all of our wins and losses over the last two decades, we've come to realize a few certainties:
There is no point in relegating the life we want to live until "someday."

There is every reason to question the status quo.

"Impossible" and "can't" are dirty words.

Leading fulfilling and impactful lives requires balance in key areas.
Which brings us here. To The Sweet Life.
We designed The Sweet Life Assessment first and foremost for ourselves. Were we living the lives we truly wanted? As partners, parents, creators, and philanthropists? As world citizens?
Do our efforts reflect the importance we place upon travel? Health? What sort of legacy are we creating for our children? For our community?
If any part of our journey thus far resonates with you, we would love to hear your story. We're on a mission to connect with entrepreneurial-minded people who know that the time to take action isn't "someday." It's now.
Join our community and send us an email. We personally respond to all email inquiries. We want to learn more about you. Email us at: Us@BusinessofUs.com.
Family vlogs from our recent adventures