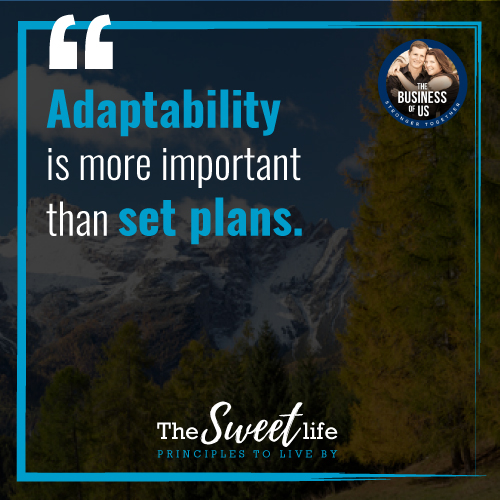 When I was a kid, I used to think that being an adult involved having lots of plans. Because adults always seemed to know what was going to happen next. Adults fill kids on the plans as it's time to put them into action. Plans just seemed very adultish.
So when I eased into adulthood (I'm still working on it… it's a work-in-progress), I figured I'd better plan things.
What we don't realize as kids, however, is that the adults around us are constantly having to adapt the plans. Or sometimes the plans aren't even really plans, they're just events that come up. To a kid, it all seems so orchestrated.
I love plans. I think calendars are totally sexy.
But the more adultish I get, I realize that plans are just really loose guidelines.
A casual discussion yesterday (okay, it was casual for me, but I see in hindsight that my husband had been "planning" this discussion in his mind for quite some time) added three additional trips to our schedule for 2020. Not to mention three substantial physical endeavors that go along with those trips – but those are details for a later post.
This year's travels are shaping up to be more than double what I anticipated just one month ago. I had plans, but now I have new plans. That's completely okay. With a few deep breaths and some time to wrap my mind around what's to come, I remember that adaptability is more important than having set plans in place.
Reminding myself of this makes me feel like I just might have a handle on what it is to be adult(ish).
​