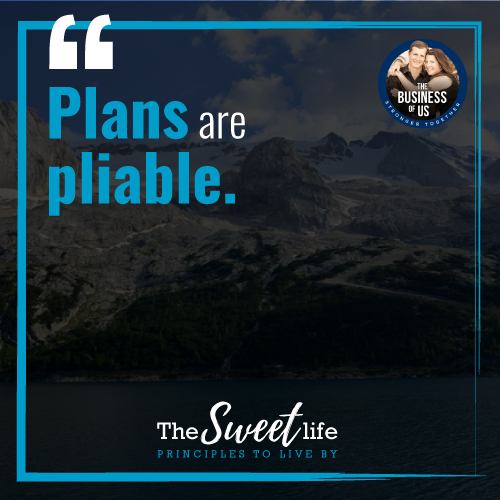 ​I'm a born planner, so I'd like nothing more than to have everything all figured out.
When I was ten I wrote out what my budget would be in my adult life. (Don't worry, I accounted for inflation.)
I listed my projected salary as a cartoonist and then deducted expenses, like rent for an apartment in New York, utilities, transportation, and movie tickets. (I was ten, after all. And I still love going to the movies.)
I'm not a cartoonist, nor have I ever lived in New York. These are no longer dreams of mine. Things change along the way.
When you first come into adulthood, I there's a tendency to think, "Yes, things change along the way. But NOW I have it all figured out."
Or, "I may not have it figured out now, but I will by the time I'm 25… or 30… or 40. Yes, 40 for sure."
There's a certain freedom that comes along with realizing you'll never have it all figured out. And that's okay. You're not supposed to.
I can still satisfy the innate planner within by scheduling my days and progress. Most of the time that works. But I'd much rather continue to learn and grow and adapt than to keep striving for having it "all figured out."
As Mike and I start new ventures, I find that I enjoy the challenges and look forward to the unknown obstacles that will come our way. We'll figure them out together. Approaching change with this mindset is liberating. It produces a heck of a lot less stress than trying to map out every action.
When I was young, in addition to wanting to be a cartoonist, both cowgirl and secret agent made my list. Plans are pliable. And I'm pretty sure that's how it's supposed to be.
If you have a story about planning your future when you were a child; or about how your path has taken you to unexpected places, I'd love to hear about it.