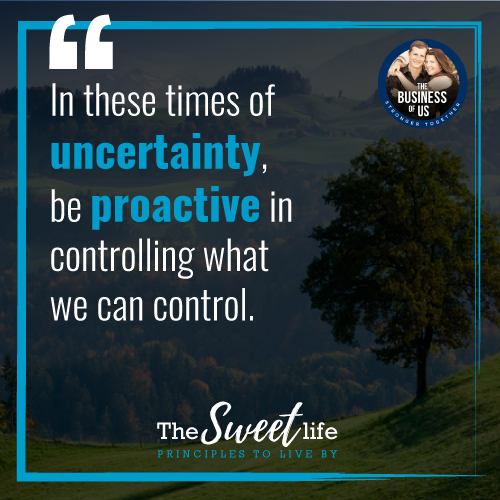 The ripple effects happening across the globe now are unprecedented. Today many parents are figuring out what to do with their kids; business owners are wondering how to navigate this severe and sudden change, jobs that once seemed secure are questionable.
This virus is attacking more than just our health, as many don't know when their next paycheck will come in and are watching their reserves get depleted.
I keep seeing ripple effects from this crisis, and they are just beginning. I know many people are still processing what is happening, but I can't help to view it with an analytical perspective and the more I do, the more concerns I have.
Fear has a tendency to make us want to put our head in the sand and hope what threat is out there will pass soon. But by not addressing your fears, they will likely grow and get worse.
This morning I worked on a daily agenda for my kids who found out last night they have no school for the rest of the month.
Amanda and I work from home, so having kids here puts a significant strain on our business. This was my biggest fear initially when I heard they were closing the schools.
My fears and concerns are not about these next few weeks, it's more if these few weeks turn into many months.
This daily agenda will keep them busier and give Amanda and me periods we can work with fewer interruptions.
I also fear the potential financial impacts this virus crisis will have on our business ventures. The impacts can already be seen and felt. But this weekend, I brainstormed different things I could do during this time to help protect and shield us from getting hurt financially by these recent events. This exercise had an immediate impact on calming my nerves.
It's going to take a lot of work to minimize and avoid the challenges coming towards us, but that work is what will help keep fear from getting the better of us.
I suggest addressing your fears. Write them down. What are you worried about?
Then take actions to minimize or protect yourself from those threats.
In these times of uncertainty, being proactive in addressing our concerns and fears is our best recourse.
Stay safe, control what you can control, and stay proactive.
​