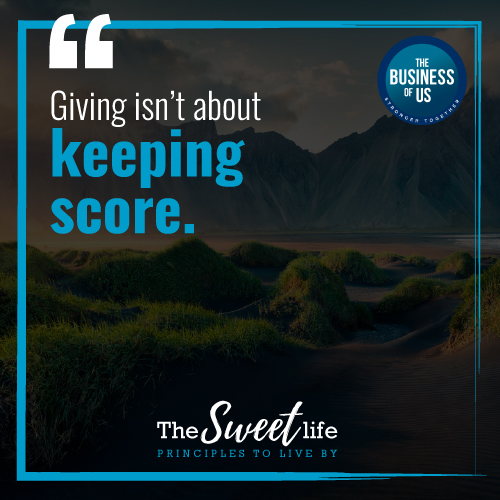 Getting More Than You Give
​Rake Up Boise is an annual event where individuals and teams volunteer their time to rake the yards of elderly and disabled residents. Every year I captain the Raking Writers, a team I put together from members of the Idaho Writers Guild.
The resident we were last assigned warned me that people in her neighborhood call her the Leaf Lady. For an hour and a half we raked and bagged leaves. Forty bags in total. There was dog poop to avoid and a nest of disgruntled wasps, but the weather was beautiful and it felt great to be outside on a Saturday morning.
I didn't grow up volunteering or participating in community service projects. Community service was nothing more than a sentence handed down in lieu of jail time.
And as far as volunteering, I thought that those people must be a better type of person than I was. They were special or super human and I was just normal. You had to be special (or court-ordered) to put time and effort into volunteering. Because I couldn't for the life of me figure out why you'd do it. I didn't understand.
Now I look forward to Rake Up Boise all year. As far as volunteer projects go, it's an easy gig. But when you're doing it, you can see why it's so important. I don't think the Leaf Lady can afford to hire someone to do the job. And how long would it take her if she were to try to tackle that amount of work on her own? But if you get a few people together (and some of them drag their kids along to help), you can knock out the job in an hour and a half, and actually have fun in the process.
Our group of Raking Writers ranged in age from 10 to 70+. One writer who couldn't make it this year actually had leaf scoopers (the yellow things Ivy's holding in the picture) delivered to my house when she realized she wasn't going to participate.
Days like these, and people like the writer who bought me a bright yellow pair of leaf scoopers, make me wonder what opportunities I'm missing. Where can I do more and give more? Not because I need a pat on the back or to keep score, but because I've learned through these experiences that they matter, and that, invariably, you get more than you give.