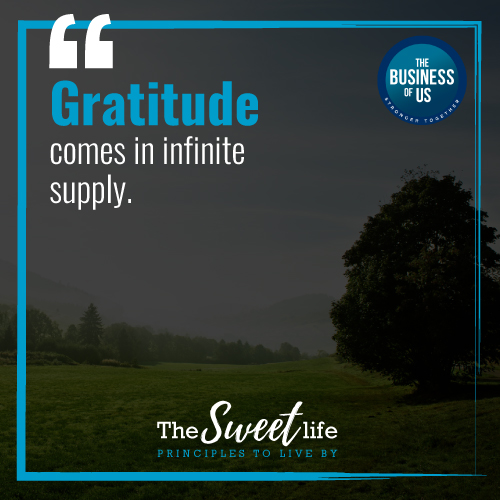 Grateful for All the Sucky Things
I think a lot about gratitude, not just because it's trendy, but because I really BELIEVE in it.
That it's important, that it brings happiness, that it's priceless, that we have an infinite supply.
To fully understand gratitude and have an appreciation for it, I think we have to go through some pretty tough times. We also have to gain an understanding of the world that goes beyond the limited scope of our singular lives. It's more than noting the haves and have-nots, it's seeing that the world is vast and varied, infinitely complex. There's something beautiful about that.
Sure, I'm grateful for what I have, from the coffee cup at my side to good health. And yes, I'm grateful for my family. But in a way, I'm also grateful for every trial I've experienced. Because they are all part of the path that brought me to where I am today. Part of me.
Every time I've been wronged, I've gained wisdom and learned about forgiveness.
Every time I've screwed up, I've armed myself with tools to help me avoid screw ups in the future.
I'm not just grateful for all the good. I'm grateful for it all.
Since I was lucky enough to wake up this morning and to have another day ahead of me, I might as well make the most of it. I have a choice for how I approach this day and how I let all that's come before impact it.
I choose gratitude.