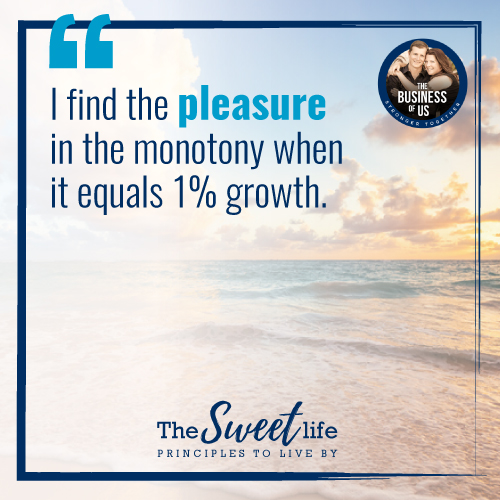 I Find the Pleasure in the Monotony
As I was lifting a kettlebell over my head for 6 rounds this morning, I couldn't help to think of the monotony of regular exercising.
I thought about monotony again when I was doing my 100 burpee routine.
I don't experience much pleasure in doing those exercises. But I do find pleasure completing them before 7am, knowing I still have a full day in front of me and I've already feel like I won a big part of my day.
I know that to change my body, to develop my skills as writer, to learn a new language, takes years and even a lifetime of dedicated practice.
This is not what most people want to hear; they want a quick fix. Amanda posted a great essay recently about how there is no finish line, and I agree entirely. But at times that can sound like a death sentence of monotony and struggle.
Signing up for an additional month of 28 Day GRIT Challenge is a good example of this. When you complete a 28-day challenge, you naturally want to celebrate a job well done, and we should celebrate our wins, but signing up for another one? And then another? And Another?
Who in their right mind would do that?
Only someone who finds pleasure in results and self-improvement, and who is willing to endure the monotony to experience those pleasures.
​