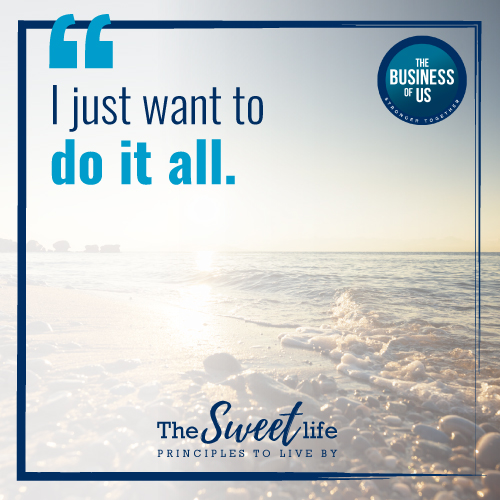 I Want to Do All the Things
I have a manuscript on Spain that's complete. It's been sitting in my bedside table for a long time. I should really publish that.
Underneath it is manuscript on Mexico. That one still needs a lot of work.
I was going to write a book about Thailand, but I worry too much time has passed since the trip.
I'm shopping a proposal as the co-author of someone's memoir. I'm not ready to tell you about him just yet, but his story is phenomenal.
I want to write a book with my friend Erica. I'm not ready to tell you about that one yet, either.
At the end of last year I completed an extensive outline of a novel. And I don't even write novels. I'm really excited about it.
I've been thinking of another memoir/humor type project. This one will be a standalone.
I'm working with some fantastic clients as their book coach/editor now, helping them get their stories in shape. What a great experience to step out of my world and into someone else's. Also, it's nice when work actually pays the bills.
Mike and I started a new venture. It's going to be awesome. It already is.
Today is day 9 of a physical challenge I'm doing called GRIT. This morning's workout involved running a 5K, with push-ups, mountain climbers, and burpees sprinkled in. Then there was the finisher, 30 weird-standing-side-crunch type things on each side. I'm pretty sure that's the official name for it. If you miss a single workout, you're booted from the group. You have to write about it too. I kind of love it.
I'm also in a StoryAthlete challenge. Today's assignment is to write about a struggle. What you are reading is my completion of that assignment.
A friend of mine is helping to turn a short story I wrote into a screenplay. I was supposed to make headway on it I-forget-how-many months ago.
Some of my books are due for re-branding and re-releasing. That's a thing in the world of Indie authors. I've dropped the ball.
I'm chair of the Idaho Writers Conference and finishing up the faculty and schedule for next year's conference. In the New Year I'll also be the president of the Idaho Writers Guild.
Every day I meditate and then complete a Spanish lesson. I also read every day.
Yesterday Emilia had basketball practice and Ivy had running club. Today Ivy had choir and Emilia has an away game. Still to come this week are one more choir, one more running club, one more practice, and two more games, one home and the other away.
Yesterday I had a mammogram (TMI?), today I had a dentist appointment and IWG meeting. On Thursday I'll host a book club.
We're three weeks out from the next ImpactClub. I have the tables/linens/chairs ordered, space confirmed, and pizza vendor booked. It's going to be awesome. It always is.
I love my life. Everything about it. As mom, wife, writer. I love being in Idaho. I love traveling the world. Every day I'm amazed with how lucky I am.
I get to work with my husband. We have breakfast meetings at a local diner a few times a week, just to regroup and wrap our heads around the day to come.
When it comes to today's assignment of writing about a struggle… let's be honest, I have the best possible struggle one can have.
I just want to do all the things.