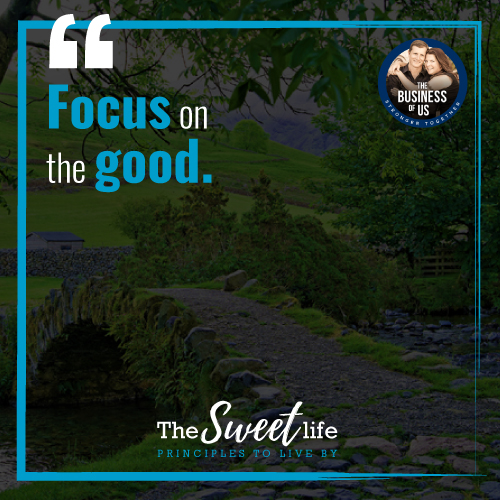 If Happy Things Annoy You
The other day I read a comment on a friend's post. The commenter talked about hating people who post on Facebook to show their "perfect" lives. How he feels sorry those people and wants to slap them on the side of the head.
Here are six great alternatives to feeling disdain for other people who might just want to focus on what's good in their lives:
Ignore it. If you don't like what someone is posting, for whatever reason, simply scroll on.
Hide the post. If it bugs you that much, hide the post. Then you'll see less of that type of post from that person.
Unfriend them. If someone is posting happy things about their life and your reaction is to want to do them physical harm, then perhaps "friend" is not a great descriptor of your relationship.
Ask yourself why it bothers you. Does someone else's picture of their dog or vacation or birthday dessert or kids on the first day of school actually harm you in some way? If not, what's the real root of your reaction?
Be happy for them. This one is truly shocking to some, I know. But it doesn't cost anything to be happy for someone else. Happy for their big successes and the little joys alike. Let's raise each other up instead of cutting others down.
Take a break from the internet. Unplug for a day. Maybe longer if you're still feeling so grinchy.
We all have control over what we want to put out there. There are times in the past when I've been snarky or dripping in self-pity or even downright mean. But I've learned that that's not who I truly am. That's not who I want to be.
The internet is an amazing tool. What we do with it is up to us. We can choose to learn, share, inspire, connect, and spread joy. Or we can use it to isolate ourselves, reinforce our limiting beliefs, breed negativity, and lash out.
I don't know about you, but as far as I'm concerned, the choice is clear.
​