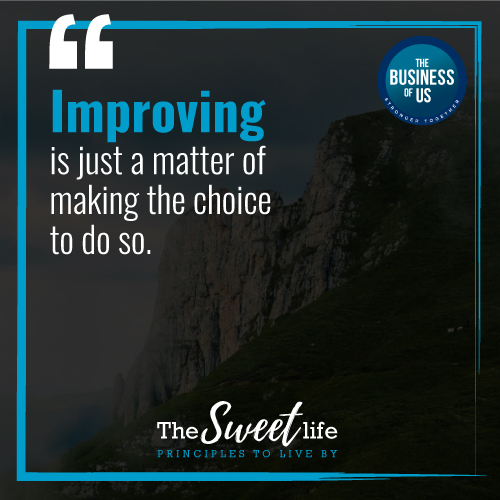 They say that the way to a man's heart is through his stomach (and then, I believe, up through the chest cavity). But Mike did not marry me for my cooking skills. When we got together, I could prepare three meals: Tuna Helper, ramen noodles, and Kraft macaroni and cheese.
Even these I managed to screw up. Too much milk in the mac & cheese would leave it soupy; ramen noodles left on three minutes past their three-minute cook time; and Tuna Helper… well. It's sad that that was even on my go-to list.
I was not good at producing substanance. If you're not familiar, substanance is a common Turnerism. They came up with it by combining substance + sustenance. As in, "I'm really hungry; I need some substanance."
Mike cooked more than I did in the beginning, probably because he couldn't stomach much more of what I was putting on the table. But eventually I decided that I wanted to improve.
I bought the Better Homes New Cookbook. It's a classic, the one with a background of a red and white checked tablecloth. It had basic recipes and was a great starting point.
A few friends knew what a disaster I was in the kitchen, so they bought me a bunch of kitchen gadgets. I remember staring at a garlic press with no idea how one might put such a tool to use.
I started experimenting with salads and learned to think beyond iceberg lettuce, tomatoes, and carrots. Through trial and error, I learned the art of making a hearty chowder.
There were so many disasters along the way. I remember trying to make a Sri Lankan noodle dish that a relative always brought to family gatherings. Mike and I each took a bite. It was immediately apparent that the food was inedible. Mike and I both like spicy foods, but I'd ruined the dish by not following a recipe and instead substituting my ignorance of good spice-to-noodle ratios. Mike, eyes tearing, said, "It's really good," and choked down a second bite.
My mother never liked cooking, nor was it her strong suit. Which one caused the other is a chicken-versus-egg question.
Incidentally, both my sister and I are now excellent cooks.
Trial & Error x Infinity = Proficiency
I learned to enjoy my time in the kitchen. It's another creative outlet and, as with anything else, I improved over time.
My repertoire is much more diverse and no longer includes the packaged, processed foods. I can make a killer risotto, tri-tip marinade, lobster ceviche, and vegan enchiladas you'd swear weren't vegan.
I think back to those early days and I'll the times I said, "I can't cook."
What I meant to say was, "I can't cook yet."