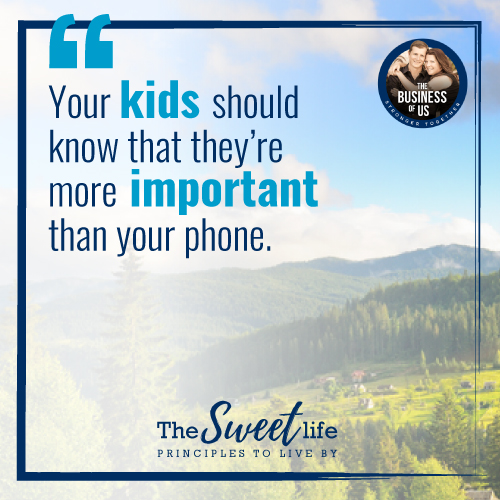 "It's kind of weird how I spend most of my childhood at school." Ivy made note of this one morning while checking the clock to be sure she wouldn't be late for choir practice.
It's true. Kids spend a huge amount of time at school.
When we embark on our family travels, we're together 24/7 (and yes, that gets to be a little much after a while). But back home the kids reenter the school system and we quickly fall back into our home base routines.
Sometimes, in the course of these routines, I get too focused on checking a task off of my to-do list and not on the person in front of me. A week or so back from our most recent trip, I began to notice that while my daughters got ready for school, I'd have half-hearted conversations with them, but with my focus largely on my laptop.
It didn't sit well with me, so I don't do that anymore. That laptop stays closed.
The same was true in the evenings. The girls would be home but more of my attention would be on my computer screen than on them.
(Granted, this can be a gray area, because my daughters are often both home by 3:30 and I'm usually not ready to stop working that early. But still, Mike and I have both been known to keep our computers up and running well into the evening hours.)
I don't do that anymore, either.
When they're here, I'm trying not to check my email or worry about my to-do list. Instead we have conversations, play cards, cook together.
Time moved at a snail's pace when they were young and we were sleep deprived. But that's not the case anymore. It's true; it goes fast.
Emilia's about to turn 13. I'm hoping to do better at making the most of our time together. I want to be present with her. That doesn't always mean being off on an international adventure. Sometimes it just means having time together before she leaves for school. And yes, she's perfectly capable of getting herself ready; that's not the point. I like to have a little bit of time with her. We'll pack her lunch together or sometimes she'll ask me to curl her hair.
I work a lot. I'm very productive. There's no reason why I can't put the phone down and close the laptop when my kids, whether they'll admit it or not, would really like some attention.