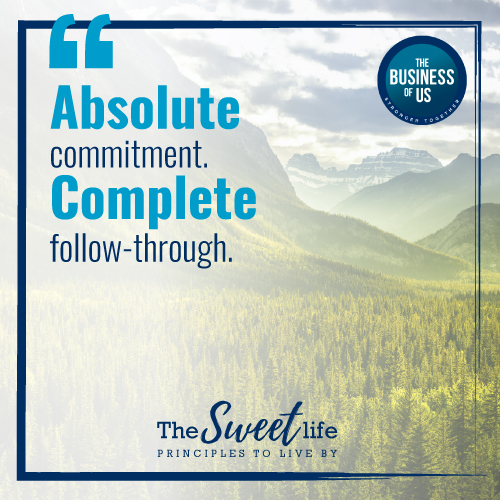 Mike and I are in the middle of our 28-day GRIT challenge. This includes an intense physical daily workout. You are not allowed to miss a day. If you do, you're booted from the group.
It doesn't matter if you're tired or don't feel like doing it. It doesn't matter if the weather isn't cooperating (one member's videos show him slogging through snow).
If you're injured, you do a modified version of the workout. But you still do the workout.
Today's involved sandbags. Running with a sandbag, lunges with a sandbag, dragging a sandbag. We also had to do 50 burpees as fast as possible. Every day is torturous. But every day we show up. Because that's what we committed to do.
We're also divided into teams. No one wants to let down their team. It doesn't matter if you have to limp your way through the workout and claw your way across the finish line. What matters is that you show up and give it everything you have.
What if we approached other parts of our life like we did the GRIT challenge? Absolute commitment. Complete follow-through. What if we were able to be as accountable to ourselves as we are to our teammates?
If you had told me a month ago that I'd be lugging around sandbags and doing sprints and incorporating a kettle bell into push-ups (you don't want to know), I probably would have laughed. Told you that's not my thing.
But here I am, showing up every day, doing things I wouldn't have thought myself capable of doing. This level of commitment and accountability is a game-changer. This challenge is neither easy nor fun, but the satisfaction of knowing my workout is complete is more powerful than anything that's easy or fun. It's about grit. And it turns out I have some.