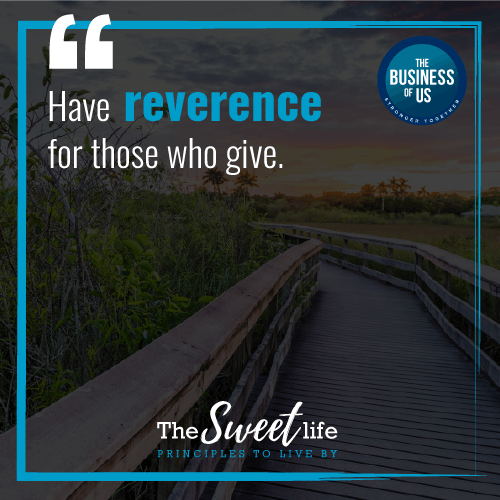 Have reverence for those who give
Mom Tickets
For my birthday, Ivy presented me with Mom Tickets and five, one-dollar bills.
I can redeem the Mom Tickets for various chores. Mopping the floor (up to ten times, good for one year), doing the dishes (up to five times, good for three weeks), and unlimited back massages over the course of the next month.
There are also tickets for breakfast in bed, help making dinner, the power to choose what we watch on movie night, and getting to have dessert (unlimited and with no expiration date).
The last ticket is a Bonus Ticket. It reads: Choose whatever ticket you liked the most and do it again!
Her gifts to me are a perfect reflection of who she is. Sugar-obsessed, hence the lack of parameters on the dessert ticket, but also centered on doing things for others.
When she was younger, she used to ask all the time, "Can I be your service?"
This meant she wanted to be told what to do. Bring me a glass of water, rub my feet, make me toast. She is compelled to serve.
We used to intervene when we'd see Emilia ordering Ivy around. "But she wants to do my chores for me," Emilia would say. "She wants to be my service." Ivy would nod in confirmation.
For years, Ivy was obsessed with waitresses. She would tell them how pretty they were. A waitress could be plagued with boils on her face, and Ivy would tell her she was pretty. Because a waitress was the embodiment of serving other people. To Ivy, that was beautiful.
As she's grown, she's recognized that service extends beyond the waitress. Her fixation with waitresses faded and she became obsessed with teachers. At the end of the last school year, she came home sobbing, distraught that her beloved Mrs. Sosa would no longer be her teacher.
She has reverence for those who give.
I'm not sure if this is something she'll grow out of (I hope not), but it's a beautiful thing to see.
For the foreseeable future, I have someone to help me with the household chores. And those five, one-dollar bills are going to make their way back to her in the form of tips.