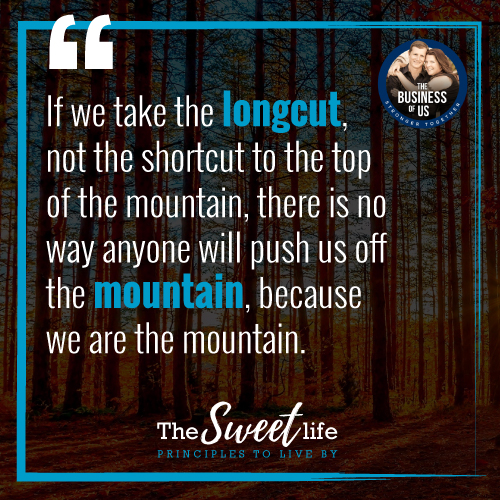 ​It's frustrating to see someone experience massive results in a short period of time when the rest of us seem to take tiny steps up a decade long mountain.
It's the first time authors who find themselves on the Bestseller list for months or years, and the real estate agent who aligns with the right client that sets up to make quarter million dollars soon after they get their license.
It's not that these people don't deserve their success; it's just that we have to remember they are the exception, not the rule.
We should not expect those types of results even when we do all the right things and work our butts off.
Our journey will take longer, sometimes many decades, but here's the thing, our journey is better. It's hard to believe when you are stressing over money, but it's true.
Our journey shapes our character, when we earn the results we've been working hard for, they are more meaningful to us.
If success comes too easily, it's the reverse, and you end up unhappy, unfulfilled, and scared shitless that you will lose your spot on the mountain.
But if we take the longcut, not the shortcut to the top of the mountain, there is no way anyone will push us off the mountain, because we are the mountain.