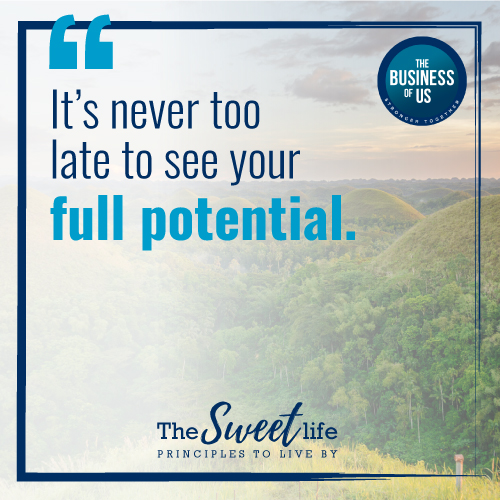 It's Never Too Late to Seek Your Full Potential
I was reading a post by my friend Jim where he told a story about how he left some potential on the table when he was a young musician playing in a band in Los Angeles, because he was too consumed with partying and having fun.
Not many people are willing to be that honest about something like that. They instead blame the circumstances or people around them for why they ended up the way they did.
I love how Jim is actively doing something about it now to correct that mistake. It doesn't matter if it's days later or decades later, it's never too late to seek your full potential.
I first witnessed a person leaving potential on the table when I was wrestling in high school. I had a friend who was an incredibly talented wrestler. So good that nobody on the team could come close to beating him. He had all the potential to win the state championship multiple times.
But he was more focused on having fun. Winning came a little too easy for him. Even school came easy to him, so he rarely had to study. Consequently, he didn't push himself as much as he could have. It was hard for me to watch.
When I would hang out with him outside of school, he would just want to party, and he would really peer pressure me to join him. So much so, I stopped spending time with him.
There were a lot of circumstances working against my friend. His home life was not a stable one. He didn't have a healthy supportive environment like I had. Which was part of the reason I was rooting for him so much. If he won a state title, he'd likely be able to get a scholarship to a great school and get out of his unhealthy home life.
If he had asked for help of any kind, I was ready to be there for him. But he never did.
Maybe that is why I love Jim's story so much. It's a redemption story.
It's never too late to find your true potential.
Some doors indeed get shut and you can't reopen them, but that has nothing to do with you committing to improve yourself today.
Don't settle for being an armchair quarterback in life.
Don't leave your full potential on the table.
Let's keep moving, let's keep training, let's develop our full potential.