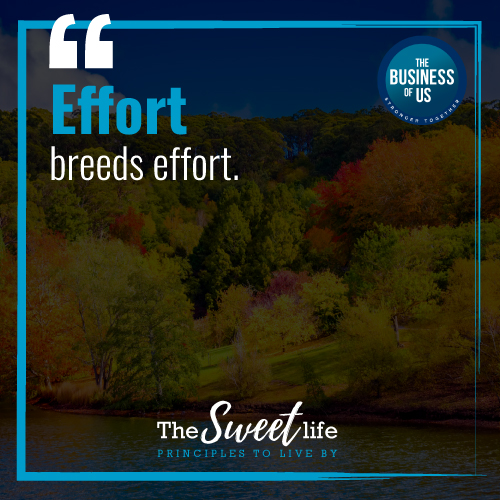 ​I will never forget the final day of our first, 28-day GRIT Challenge. Twenty-eight days of hauling sandbags and kettle bells, running sprints and 5Ks, doing mountain climbers and burpees.
Who knew that hanging from a bar could be so damn hard?
(Now I know. It's really hard.)
Along with the physical challenges, we had to write posts that were shared within the private group on different elements of GRIT. Our thoughts on commitment, effort, prioritization, digging deep, reaching our potential. Our experiences in showing up, even when you really don't want to show up.
We learned that effort can spread like sunshine. Effort breeds effort.
(While lack of effort can spread like a disease).
We learned that when the stakes are high, we rise to the challenge. The high stakes of GRIT related to the fact that if you missed a single day, you were booted from the group. No second chances, no cheat days, no "get out of jail free" cards. You committed to do it, so you did it. End of story.
I'm not talking about a group of whey-chugging body builders. GRIT members came in all shapes and sizes and ages. People with neck injuries and spinal issues completed the challenge. People who struggled to complete their workouts through tears, but completed them nonetheless.
It was amazing to watch and an honor to be a member.
I'm not going to lie… I'm all of the following: sore, proud, tired, relieved, glad it's over, and somewhat smelly because I haven't showered since completing today's final workout.
But most of all I feel gratitude, for the founder (Ryan Fletcher), for the tribe, for my husband, and for discovering what I can do.