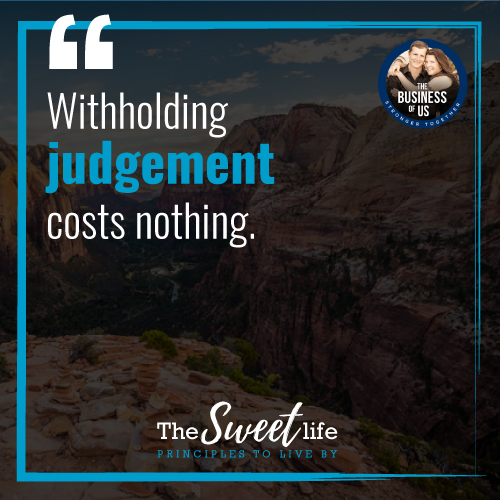 We all know someone who is kindness through and through. I'm sure you can think of a handful of people in your life who exude kindness 24/7. Half a dozen names come to my mind, both men and women, who are shining examples of what it is to be kind. It's like kindness is their default setting.
To be completely honest… I'm not wired that way. It's not that I'm unkind, but I don't have that inherent and overt goodness. It's okay. I have other great qualities.
But when I think about what it is to be kind, it doesn't always mean going out of your way to help strangers and give compliments and donate your time. Sometimes kindness is as simple as holding your tongue.
Easier said than done if you have the potential to be a snarky loudmouth.
(And yes, I have that potential.)
When I find myself about to criticize someone, I want to pause and ask myself a few questions:
1. Does their behavior affect me?
It's worth a minute of thought.
Does my neighbor's appearance/car/politics/pets/kids/music/hairstyle truly impact my personal happiness? Probably not. Because we are each the ones responsible for our own personal happiness. I am responsible for my happiness.
If someone has a hobby or style I don't share, or a passion for something I don't particularly care about, that doesn't make it wrong.
2. Will any good come from my commentary?
Will it change anything? Will I feel better somehow? If so, what does that say about me? And again, why am I associating someone else's actions or habits with my own happiness?
Most of the time, I can choose a path of kindness simply by withholding judgement and biting my tongue.
The beautiful part about it is that doing so costs me nothing. Sometimes taking the high road is as easy as remaining silent.