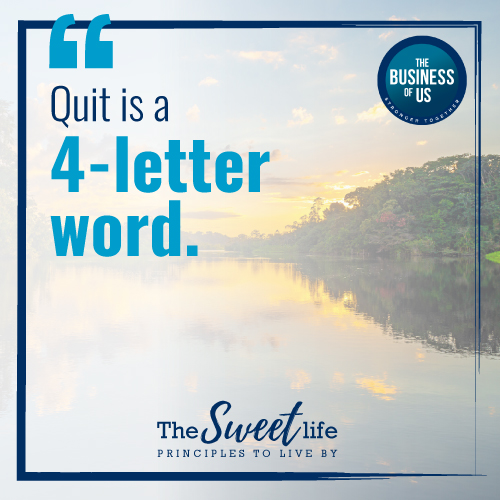 I'm not even sure if Mike remembers this, but very early on in our relationship we had a conversation about the intersection of health/weight/fitness. I'm not sure how it started, maybe we knew someone whose weight was seriously impacting his or her health. Maybe we knew a couple in which one partner had seemingly given up.
(Self-awareness check: I feel like an asshole even writing that, because we never know the extent of what someone else is going through. That presumption is so arrogant.)
In any case, the conversation focused on the act of completely giving up. Of deciding that nutrition and exercise are too hard, not worth it. That urge to just say screw it, pass the Doritos, I don't care anymore and this is just how it's going to be.
We were in our early 20s. Mike was still an athlete, playing rugby. I'd been an athlete but was away from sports and learning that my newly adult body did not cooperate in the same way that it had during my athletic, teenage years. Overall though, we were both young and healthy and in decent shape.
(I fully recognize that it's easy to make a pact for the continued pursuit of good health when you're already in good health. It's much more difficult when you're facing an uphill battle.)
The above conversation culminated in a promise to each other:
We made a pact that we would never give up.
It didn't matter how much either of us weighed at any point in our lives. It didn't matter what size clothes we wore or what we looked like. This was not a conversation that sprouted from vanity or concern about the attractiveness of our mate.
What mattered was that we would never throw in the towel. Never say screw it. Never give up. Never accept a sedentary life and the compromised health that goes along with it.
Keep trying. Keep showing up.
In the past twenty years there have been many wins…
Once upon a time I was a smoker.
(Being on other side of those chains – it's true freedom.)
Once upon a time soda and fast food were a normal part of life.
(No thanks, I'm good!)
And there have been many wastes of our time: diets, fads, snake oil, magic pills, and items ordered off of late-night infomercials. But hey, we learned from each of those experiences.
What matters is that the pact is still true.
We put effort into being healthy, for our kids, for each other, and for ourselves.
We keep showing up.