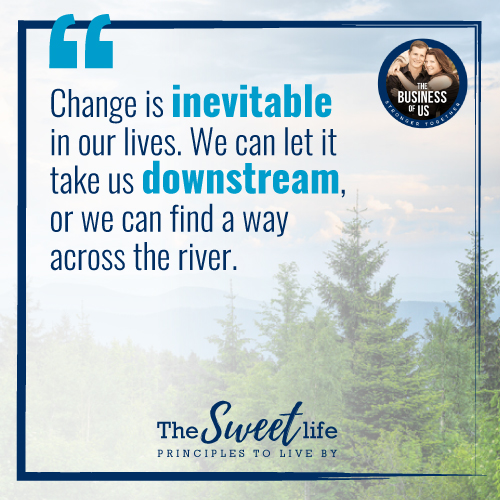 We all have people in our life that are notorious for being victims, blaming others for their hardships. "I didn't get this; therefore, this why I'm…" "They didn't do this, therefore, this why I'm…"
They may be the extreme, but anyone can quickly become a victim when change comes fast and forcefully.
Sudden change is scary, confusing, and because of this, are normal defensive actions may become passive.
Extreme change can easily become an excuse. An excuse to give up, to stop trying and chances are, nobody will fault you for it because you have a darn good reason. "The current was strong, so I had to go down the river."
This is Passive Change, a victim's response to change.
We can also fight the current, we may not be able to stop it or swim upstream, but we can strategize a way across the river that is now impacting us. It may take us multiple attempts. But with each attempt, we can learn something new until we figure out something that works.
This is Active Change, a deliberate and sustained response to change.
Change is inevitable in our lives.
We can let it take us downstream, or we can find a way across the river.