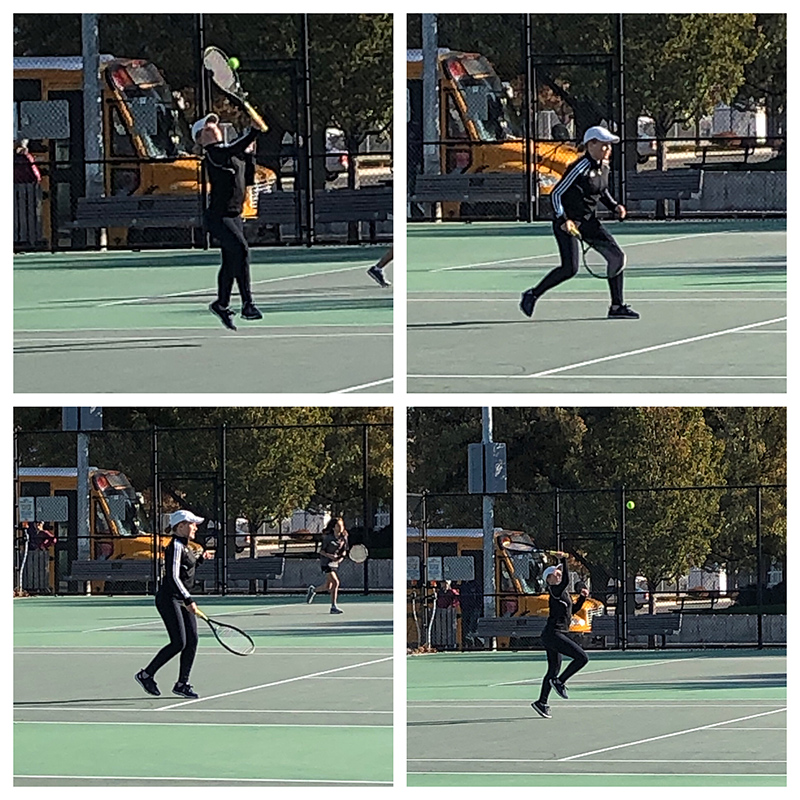 My 7th grade daughter just won 6th place in the city-wide tennis tournament.
To say I'm proud is an understatement. Here's why.
6th place was frustrating to Emilia because she lost two very close matches.
But what she failed to see was how much of an underdog she was in this tournament.
In 7th grade tennis, most kids are playing for the first time, as true beginners, and this is the case for Emilia as well. She just started playing tennis, but because she was often matched with other beginners in the sport this season, she won more matches than she lost.
But there was something about this tournament that really brought out the fighter in Emilia.
In the tournament, her matches got progressively harder as the talent and experience of the other players improved.
It would be quite evident to Amanda and me that her opponent was more experienced with their first serve of the game.
Many of her opponents had great form, polished backhands, and level swings of their rackets, illustrating that they had either been playing for some time or they were very well-coached.
Meanwhile, it was apparent from Emilia's lack of form and unorthodox ways of hitting the ball that she was indeed a beginner.
But even though Emilia was often outmatched in skills and talent, she found a way to compete in every game. The best way to describe it is she played hard and scrappy.
When I wrestled in high school, some of the best wrestlers were labeled "scrappy."
Scrappy in this context meant these wrestlers didn't give up; they kept fighting hard even when it looked like there was no way to escape or avoid being scored against. This trait made them dangerous and hard to beat.
And that's what Emilia was in this tournament. She was hard to beat.
She would lose points by not serving well or by making rookie mistakes, but she would gain them back by not giving up on difficult rallies.
The girls she would play against often hit the ball harder and with more accuracy, but Emilia would find a way to get the ball back over the net time and time again.
Her persistent style was challenging for her to keep up through the long tournament, but she hung in there and ended up 6th out of 60+ girls.
She didn't want to talk to us for close to an hour after her last match, because she was so frustrated that she lost. That's how much fight she had in her.
Emilia is 12. She hasn't been interested in playing sports until recently. In fact, she almost didn't sign up for tennis, but her aunt talked her into it right before the season started.
I hope Emilia can see what I see. She is a fighter.
I hope she's learning that she doesn't need to be the best player on the court to win; she needs to be the toughest player who doesn't give up.
The very next day after the tournament, basketball season started with the first week entirely dedicated to tryouts.
Emilia is basically a beginner here too compared to many of the girls trying out, but she told me this morning she's going to fight as hard she can to make the team.
I hope her coach sees the value in having a scrappy player like Emilia on his squad. But regardless of the outcome of tryouts, I'm watching her once again fight for it.
And all I can think to say about that is, "That's my girl… keep fighting. I'm proud of you."