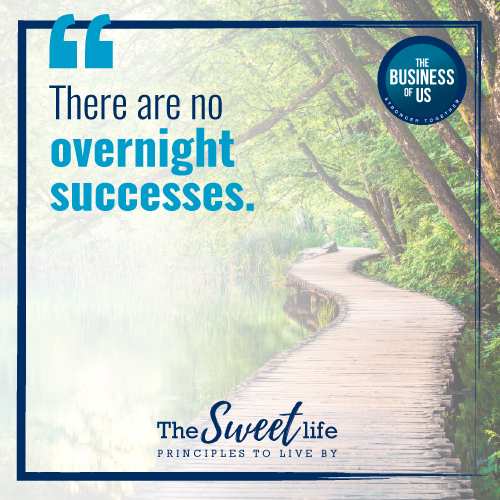 ​In the last days of my father's life, I was tasked with writing a few words to be read by my sister at his funeral. This meant sitting down in front of my computer and staring at a blank screen for a few hours. Because what is there to say, so much and not enough, all at once.
My father was best known as the New York Times bestselling author of dozens of books, translated into dozens of languages. Some of his work made it to the screen, like Not Without My Daughter, Midnight Express, and Freefall. He was nominated for a Pulitzer Prize.
Anyone at his funeral would know this about him. And I was sure that others would mention these accomplishments, because they certainly merit it.
I wanted to focus on what came before all of that.
I stepped away from the blank screen that faced me and walked by the spines of hardbacks with the name William Hoffer on them. Instead of looking for inspiration in the work he was best known for, I went to the downstairs closet.
I retrieved an old cardboard box that my sister sent me two decades prior. It contains faded newspapers and magazine clippings, a vast body of work of which any writer could be rightfully proud.
Articles for Popular Mechanics and Ladies Home Journal and everything in between. Stories on crime and tech and economics and science. He researched and wrote about New Age religions. There's even a piece from the 1970s on the wage gap (yes, still timely).
This box of old articles means a lot. It's a demonstration of that fact that yes, my father was a gifted writer, but he was also extremely dedicated. He worked hard and over a long period of time.
Like any worthwhile endeavor, writing requires practice and dedication. There are no overnight successes. You don't sign up for your first marathon and expect to win, or decide to take up French and think you'll be fluent tomorrow.
Of course, I wrote about other things as well, but this is one lesson from him that I prize – the importance of dedication and determination. When I see the "successes" of others, I remind myself of this: while an accomplishment might appear straightforward or the result of luck, I might not be seeing the extent of the work that came before.
I think having a gift or talent is a wonderful thing, but it will never be fully developed unless you're willing to pair it with dedication and determination.