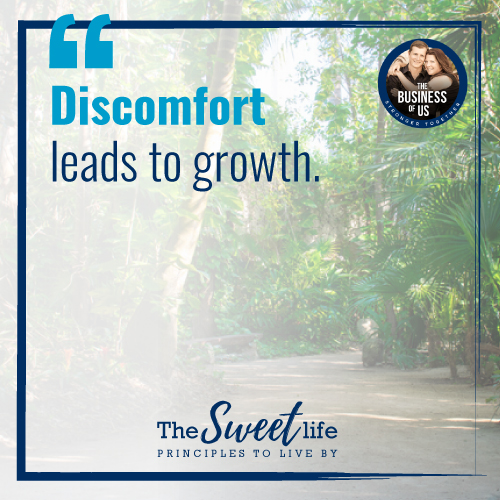 I'm currently in Mexico with my husband and two daughters. Ivy, my ten-year-old, has spent a considerable part of this trip in her discomfort zone.
It started with a girls-only bike ride. Ivy was by far the youngest participant in our group of nine bikers, organized by my mother-in-law, who wanted the girls of our group to have a fun day out together.
The trip began at a bike shop in town where three generations were outfitted with bikes and helmets.
We rode through Todos Santos and then out to a desert trail that took us a few miles until we reached Punto Lobos. There were hills, deep crevices in the dry earth, and places where sand or gravel threatened to induce crashes.
The trip was described ahead of time as not too difficult. It would be challenging, but not too bad.
This all depends on your starting point. For me, the ride was a tad scary at times but certainly manageable.
For Ivy, it was a different experience. At ten, she was unable to keep up with her older sister and cousins, who rode far ahead. It was also her first experience using a bike with gears and hand brakes. Add in difficult terrain on top of that and she had a ride spent mostly in tears.
But she made it.
Yesterday I took my daughters to an art class here in town. We were given canvases and taught how to sketch facial proportions. We mixed acrylics and learned how to blend flesh tones. It was far more advanced than I'd anticipated.
It was a three-hour class. After the first hour and a half of Ivy's tears, I thought about giving up and having Mike pick us up early.
Instead, we stayed.
During the last hour of the class, Ivy learned to let go of the quest for perfection and simply experiment. By the end of it, she was even having fun.
She's had some new and challenging experiences on this trip. She's had a lot of tears.
But if we had given up and turned back during the bike trip, she would have walked away believing that "I can't do it" is true. Instead, she saw it through to the end and now knows that while it might be hard, she is absolutely capable.
If we'd given up on the acrylics lesson, she'd never have reached the state of enjoyment. Again, she'd have walked away believing that "I can't do it" is true.
In both instances, it was difficult for Ivy. It was also difficult for me trying to help her get through them. But I was so glad that we both persevered instead of throwing in the towel.
It's not always fun being in the discomfort zone, but it leads to growth and confidence. And that's certainly not something we ever grow out of. It's as applicable to me at forty-three as it is to my ten-year-old.
What we both need to remember is that sometimes we'll need help to get through those times. And sometimes we'll be in a position to help those around us.
​