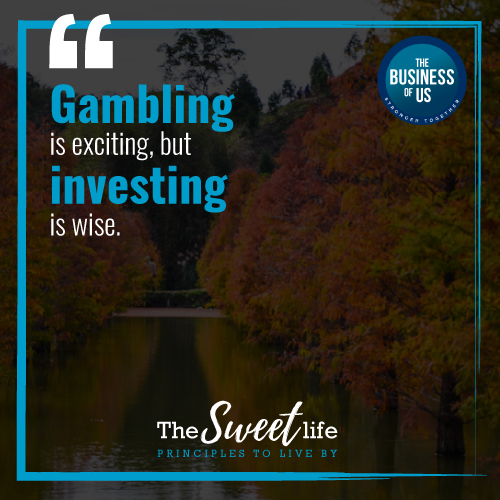 The Gambler & the Investor
​Ryan Fletcher, the guy who runs both the StoryAthlete and GRIT challenges in which Mike and are taking part, wrote the other day about the difference between gambling and investing.
Gambling is exciting. There's a rush that goes along with it. Spin the wheel and who knows what might happen?
Investing is less exciting. It requires small deposits and sustained effort. Not nearly as sexy.
In terms of diet and exercise, here's the difference:
Gambling: I go on a fad diet and order a bottle of overpriced magic pills off of a late-night infomercial (contains 10% pure snake oil).
Investing: I embrace the monotony of sustained effort over time. I make 1% gains each day. I put the effort in consistently, whether I feel like it or not.
It's pretty clear which one is going to pay off.
As writers, we often get in the way of our own progress because we struggle with the monotony of small gains, day after day. We don't want to make the investment.
Instead of embracing the effort required and creating in ourselves the necessary discipline, we get in our own heads and start questioning what we're doing. Why am I wasting time trying to craft these words that might never get published/read/liked/fill-in-the-blank?
We need to push those self-doubts away, not let them occupy any space in our thoughts, and instead embrace the monotony of the process. Those who are able to do this make huge strides.
Whether you write a sentence, a paragraph, a page, or a chapter, you're making progress if you can repeat that effort every day. Learn routine, muster discipline, and embrace the journey instead of longing for it to be over.
Invest in your writing, consistently over time, and your yield may far exceed your expectations.