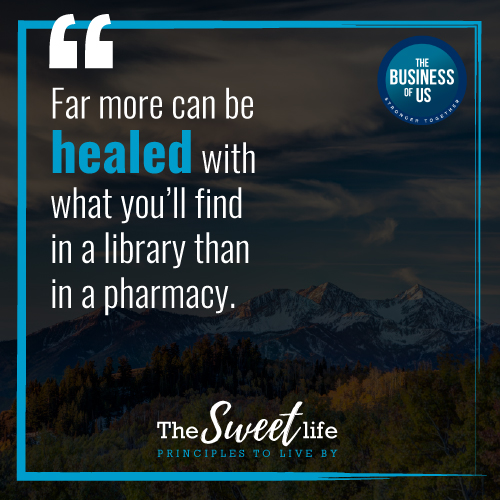 I attended a Writers Guild luncheon yesterday and had the honor of introducing screenwriter and novelist Samantha Silva. She detailed her journey from screenwriter to novelist and all of the pitfalls she experienced along the way.
Nearing the end of her talk, she spoke of how she will continue to preach "the gospel of story."
As she described it…
"Story is how we tell each other what it is to be human."
When she said those words, you could feel the power of them wash over the room of writers.
I've been thinking of those words ever since.
Story fosters connection. Story allows us to communicate our joy and despair and all that occupies the space in between.
Making that link to another human is powerful. It is why I make reading and writing daily priorities.
I believe that far more can be healed with what you'll find in a library than in a pharmacy. It's that powerful.
If you doubt this, take a moment to think of a story that's changed your life. I'm sure you have one.
Then think for a minute if you might have a story that could change someone else's life. I bet you have one of those as well.
Do you tell your story? Do you paint it, act it, shout it, write it, live it?
What's your story?