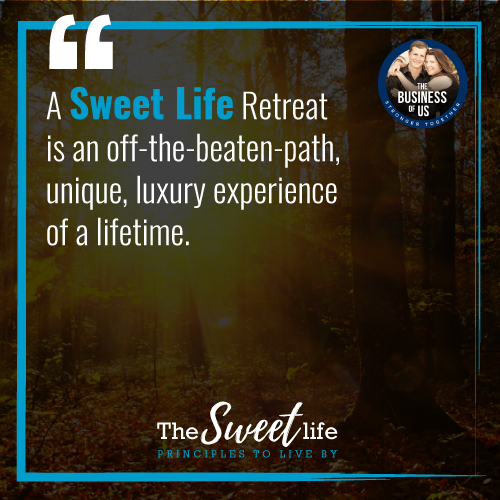 When we decided to organize killer retreats, one for couples and one for writers (but both designed for positive, growth mindset-type people), we knew what we were getting into.
Sort of.
We know how to exceed expectations.
We know the town of Todos Santos and how best to experience it.
We know what makes a great itinerary – just the right balance of awesome & downtime.
What we didn't know was if people would sign up.
I've written before about how "If you build it, they will come" is not a good business strategy. We'd do well to remember that it's really just a cheesy line from a Kevin Costner movie.
When it comes to what we're building, in the first iteration of The Sweet Life retreats, we have Couples Camp and Writers Camp coming up in June.
Within 24 hours of emailing our contacts that registration was live, we had a couple sign up for Couples Camp. These are long-time friends of ours and I couldn't imagine better people to spend a getaway with. But they weren't prospects by any means. We never tried to sell them or even contacted them directly about it. But they receive our emails and they raised their hands. It came out of the blue.
Having one couple sign up might not seem like much, but it is when you consider that at this retreat we can only accommodate a max of 7 couples. So now we're down to 6 spots.
Within 48 hours of that email that went out to our contacts, we had two writers commit to Writers Camp. One was unexpected, but a very good friend. The other was someone I approached directly as I knew she was looking for this very thing (an acquaintance and client whom I've never met in person).
We haven't started running ad campaigns yet or really even announced publicly – beyond that one email – that registration is open (by the way, registration is open), though I've sent the link to a few who've expressed interest.
It is both exciting and nerve-wracking to see how this plays out. We know we have killer retreats lined up and again, we know we'll exceed expectations. Now we just have to focus on filling registration to be sure we at least break even.
Advertising has never been my strong suit. I can create (books, presentations, retreats, you name it), but dear lord don't ask me to sell it! In the coming months I'm going to have to change that – interact with people I don't know (gasp!), and communicate the value of what we've created: an off-the-beaten-path, unique, luxury experience of a lifetime. This may not be my comfort zone, but I've also never been one to shy away from a challenge.
Wish us luck. And if you're interested in checking out an off-the-beaten-path, unique, luxury experience of a lifetime before we take this out into the world, I'm posting the link here.