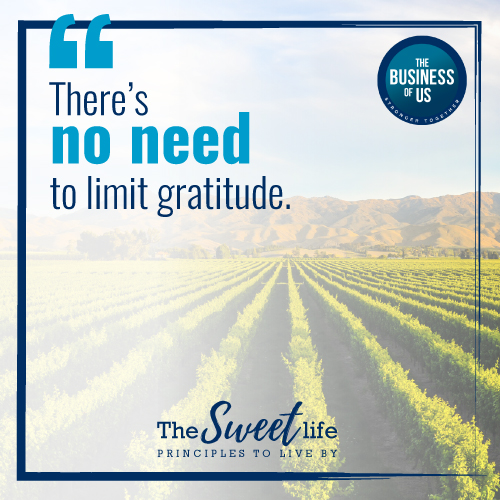 I thought about writing about my father today. He was a Veteran, though he died earlier this year and so now I guess I should be thinking about him on Memorial Day. But it's not Memorial Day. It's Veterans Day.
And here's the thing on that…
In the past I've seen people get very upset when the two holidays are confused. But once a Veteran, always a Veteran. So even if they've passed, it's okay to honor them on Veteran's Day.
In fact, it's okay to honor them every day of the year.
And if someone mistakenly thanks a Veteran on Memorial Day, well I think that's okay too. Their heart is in the right place.
At the same time we should be cognizant that some Veterans, thought they might appreciate you not saving your gratitude until after they're gone, will feel uncomfortable being thanked on a day when they're thinking of their friends who didn't make it home. This is where the distinction between the holidays is important. But that shouldn't mean we confine our thanks to a single day of the year.
In fact, it's okay to honor them every day of the year.
There's no need to limit gratitude. It's not like you have a finite supply. In fact, the more gratitude you give, the more you'll have.
My dad never spoke to me of his service as an Army medic. I didn't get the impression that it was painful for him to speak of, just that it was something in the past. He didn't carry the military with him as part of his identity after that period of his life as much as some.
He was, however, fiercely patriotic. It was not uncommon to see him decked out in red, white, and blue. American flag hat, American flag shirt. He stopped short of the American flag shorts. At least, as far as I know.
I didn't see much of my dad in the last twenty years, though we kept in loose contact in writerly fashion. We played Words with Friends for a few years. There was also a period of time when we emailed back and forth, but the rule was you had to communicate entirely in haiku.
On the 4th of July, he was in his final days. My sister and I later learned that we'd both been hoping he would pass then, because he probably would've wanted it that way. He lasted one more week.
Memorial Day, Veterans Day, and the 4th of July all remind me of my father. And each day is a reminder to us all of what we have and our duty to honor those who serve(d) on our behalf.
Memorial Day has an additional significance for me. My first child was born on Memorial Day. She brings it all full circle (cue The Lion King theme); she's the evidence that remembering those who've gone is not closing the book of their lives, but seeing their legacy carry through, one generation at a time.