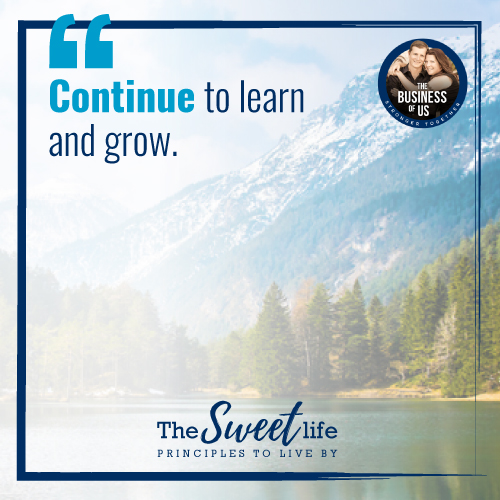 ​Mike and I are four days back from our four weeks in Mexico. We were there, in part, for warmth and to escape the Idaho winter. Our main objective was to visit friends and family – and to celebrate my mother-in-law's birthday (Jesus wasn't the only one born on December 25th, you know).
We were also there for work. One of our primary goals in launching The Business of Us and The Sweet Life is to organize a series of Mastermind retreats. We visited a number of venues, from hotels to vacation rentals to spaces that fall somewhere in between.
We signed two contracts for two retreats. The first contract we signed the day before we left and the second one on the DAY we left, right before heading to the airport.
Some of our friends were surprised to learn that we booked two different venues. Why not simplify things and have everything at one place? But we have two different groups in mind. The first retreat will be for writers and the second for couples.
We found the perfect place for the writers' retreat – beautiful, tranquil, unique, inspiring.
And…
We found the perfect place for the couples' retreat – luxurious, romantic, 5-star, and small enough that we'll only have 7 couples in attendance.
The first place was almost too calm for the couples, but perfect for writers.
And the second place was almost too romantic for the writers, but perfect for couples.
Both retreats take place in June which is a perfect time to visit Todos Santos. Not too hot like August, not too buggy as it is later in the year, or too busy as it can be over the holidays.
So we started thinking… June… school is out… it's time to go to camp! The kids get to go to camp, why not the adults?
Writers Camp and Couples Camp.
We're structuring each so that people just have to get themselves to the airport, we take care of the rest. Everything from transportation to sunscreen to drinks and gourmet meals. And we fully recognize that this needs to be something special. We need to give people more than just an opportunity to have a drink by the pool.
That got the wheels turning faster. Salsa lessons, art classes, writing exercises, beach walks, yoga, relationship building, massages. Different activities for the different groups. We're walking that line of building the perfect itinerary – enjoyable, inspiring, enlightening, shared experiences of a lifetime – without totally running people ragged.
So now the work begins. We've invested a lot in this because we believe in it. Now we have to make a go of it. We're building websites, compiling footage, and working to be the living proof that the systems we've developed and the principles we live by work. They work for writers. They work for couples. In both aspects of our lives, we strive to look forward, to be our best, and to continue to learn and grow.
Chances are we haven't yet met most of our attendees. We might have a few friends interested, but for the most part I suspect we'll be making new connections. In any case, we're super excited about this new adventure, so we'll continue to share the journey.