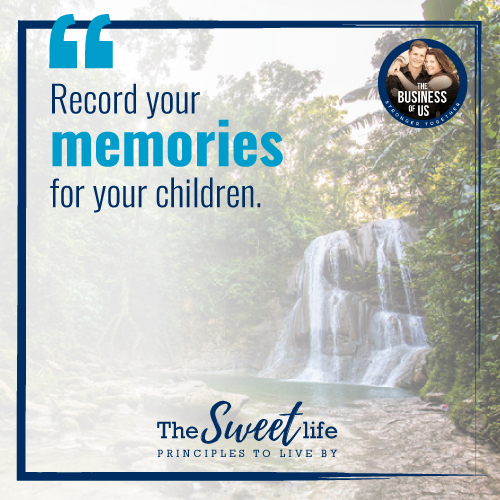 ​My daughters periodically ask me to tell them stories about themselves when they were younger.
I have a few favorites, like when we came home from a camping trip and Ivy, having grown accustomed to peeing in the wild, dropped her pants to urinate on our front lawn.
Then there was the time Emilia came home from school looking very sad. I asked her what was wrong.
"I'm sad because George Washington died before I had a chance to meet him."
Sometimes I'll bring forth stories that no one else in the family remembers. At first, they question if it really happened, but then concede that I must be right.
Why am I right?
It's not that I have a better memory. Or that I think I'm always right. (I know how to be tremendously wrong).
I'm right because I'm the one who wrote it down. I've recorded these memories after they happened. I not only have written records, but the act of writing about things cements the memories into my brain.
Some of these stories are recorded in books that I've published and some in private journals. We can't hold onto everything and we shouldn't want to – it's not about living in the past. But keeping some of the gems from being forgotten makes a difference.
Humans have a really arrogant knack for being sure that we'll remember something. But later comes… and it's gone. It could be a memory or task or where the car keys are or why we walked into the other room. The mind isn't as dependable as we'd like it to be.
When it comes to memories, the really good stuff, like a child squatting on the front lawn, or her sister lamenting a death that occurred 208 years before she was born, it's worth taking a moment to write it down.
It doesn't matter how we record the memories, in books or journals, on video or audio, but if we take the time to preserve them, they're not lost forever. And one day, our children just might thank us.