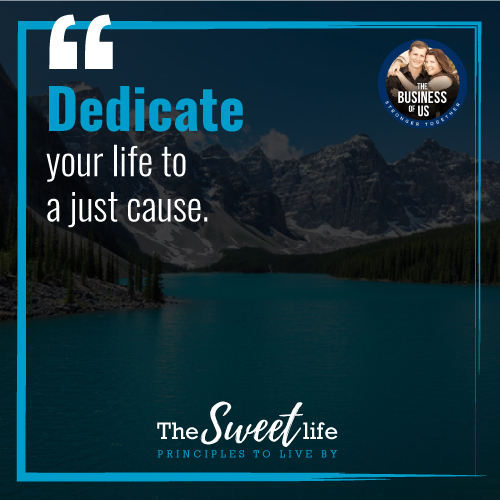 What is purpose? What does it mean to dedicate one's life to a just cause?
I immediately think of a detail from the movie The Professional.
In the movie, before Jean Reno's character gets entangled with Natalie Portman's character, one really important part of the script is that he cares for a house plant.
He dotes on his plant, misting it with a water bottle, cleaning its leaves, lovingly placing it in the sun during the day and bringing it inside at night. This might seem insignificant, but it's meant to humanize him and show his capacity for empathy. (He's a hitman, after all, so this is kind of important).
Every life needs another life to care for, even if it's just the life of a plant. Without life to care for, humans break down (depression, anger, violence).
Dedicating my life to a just cause, for me, means being vulnerable and empathetic. Caring for life around me, whether that's my family or strangers I encounter. Showing kindness and love, withholding judgement, and working to bring a bit of joy to those who need it.
All of this got me thinking about how other people construe purpose and how we tend to judge them if we don't understand them.
Examples…
If you're not into pets, it's easy to think "dog people" or "cat people" are ridiculous.
If you're not into gardening, you might think some people are crazy for how much time they spend in their garden.
If you don't have kids, you might think other families are obnoxious.
You might think people who don't eat meat because they don't want to harm animals are fanatics.
But before we judge, we need to stop and think, because in all of these instances we're seeing expressions of humans caring for and honoring other life. I think even when we can't relate, we need to respect that.
The exception, of course, is when a person's behavior negatively impacts those around them. The parents who are oblivious to their screaming toddler; the irresponsible pet owner.
In most cases, however, the act of a human caring for and honoring other life brings more joy than harm.
If we really pay attention, we can probably see a thousand instances of it in the course of any single day.
Personally, I think that's a beautiful thing.
​