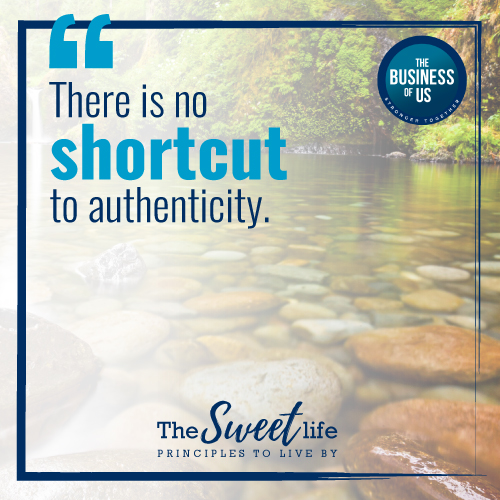 I'm a firm believer in the power of true fans and that authenticity is the way to create them.
There are the obvious benefits to true fans. We gain evangelists, we produce revenue, and let's not discount the fact that it just plain feels good.
There's a secondary level of benefits when it comes to gaining true fans that's less acknowledged: True fans make you want to be a better person.
True fans keep your drive alive.
True fans keep you in check.
They have your back when you falter, but because of them you don't want to falter.
In the GRIT physical challenge Mike and I take part in, there's a trainer. His name is CJ. During the challenge each member of GRIT becomes a true fan of CJ.
Not just because we're a sick bunch of masochists and we somehow love the hell he puts us through, but also for his encouragement, his faith in us, and the fact that he expresses these things with 100% authenticity.
A lesser person would, upon acquiring true fans, get smug with an inflated ego and start slacking off – thereby losing those fans in a heartbeat.
GRIT members know that CJ is not one of those people. His reaction is the opposite – to work harder and lead by example.
When we have true fans we're driven not just to be great, but also by the fact that we know letting those fans down is simply not a possibility for us. We won't do it, because that's not who we are.
If we want true fans, we must first be true ourselves. Give first, authentically and without expectation. And then be grateful, because every true fan pushes us to be our best self.