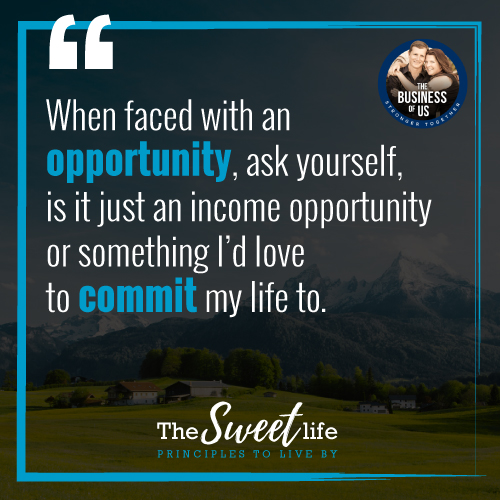 An entrepreneur, by nature, see's opportunity wherever they go. This is me.
When I travel, one of my favorite things to do as I enjoy time outside of the daily grind is to simply open my eyes to opportunity.
Sure enough, every town, every restaurant, every beach my mind will spot an opportunity. Granted, some ideas are better than others. But when you stumble on a good one, it's fun to walk it out to see if the opportunity has any significant holes in it.
Sometimes Amanda gets into the game too, or maybe I push it on upon her, I'm not sure, but I think she enjoys it because we often stew on these opportunities over a cocktail.
Travel by nature forces you out of your daily habitual norms, and for me, that means taking off some of the daily pressure I putt on myself and, therefore, frees up my mind to think and wonder.
It's common for me to come back from a long trip with new eyes about the projects I'm working on and businesses I want to create.
One of my biggest challenges as an entrepreneur is deciding which opportunity to pursue.
When I'm not traveling, I often force this part of my brain to be quieter because it distracts me from current initiatives.
When I travel, I know my time there is limited, so the opportunities I spot are just for fun, but when I'm at home, the opportunities I spot force me to make a decision, too sniff it out further or dismiss it. Even this "decision" takes time away from my current projects, so I have to be careful how open I keep my mind, so I don't lose my way.
The gift of seeing opportunities is a curse and a blessing.
One trick that has helped me in recent years is asking myself when I see an opportunity, "is it a business I actually want to run and see-through long term, or just an income opportunity." It was a question my friend Ryan originally asked me, and when I thought about it, I saw that it helped me identify which paths I wanted to take and which ones I wanted to ignore.
There is nothing wrong with pursuing an income opportunity, especially if income is uncertain in your life. Still, one must be careful not to develop a business that they grow to hate just because it pays well.
At least, for me, that is important.
I want a business that will make an impact, feed my soul, and make a profit.
That opportunity exists for all entrepreneurs who seek it. It may be hard to find and take years to fine-tune, but it's out there waiting for you to discover it.