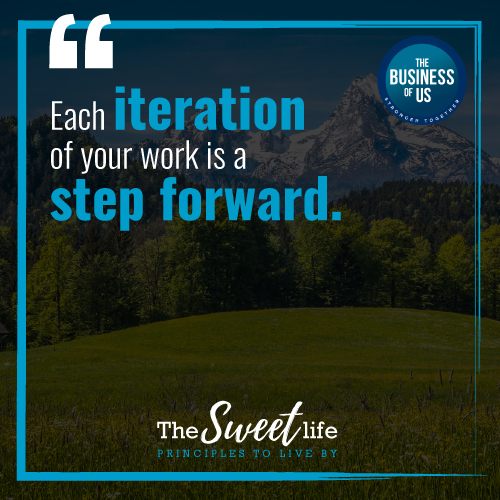 ​I'm a firm believer in process. This is the means by which you approach any significant undertaking and break it down into manageable pieces.
My first understanding of process in action came in relation to writing. I learned the hard way, over many years.
Because…
Writing a book was impossible. After all, a whole book? How long would it take me? How terrible would it be? Maybe instead of writing, I should buy books on writing and talk about writing and put away the dishes. Anything OTHER than write.
Once I broke through these initial barriers (only took me a solid decade), I wrote one word at a time, one sentence, one paragraph, one page, one chapter. Eventually, I had a manuscript. I had worked through the process.
Of course, it continued from there. About half of that initial manuscript was eventually scrapped. There were rounds of edits (more process), but each iteration was a step forward.
When the manuscript eventually reached book form, I looked back over the previous five years and clearly saw the process that had helped me reach that point. By identifying the process, and this time embracing it instead of fighting it along the way, I was able to make it more efficient for the next book.
I learned to trust the process.
And now I see how process applies to other areas of my life:
Learning another language: Daunting! Impossible!
Unless you adopt a process. For me this might be a combination of programs. One language lesson after another is the process.
Physical health: I'll get in shape on Monday… Maybe next month I'll join a gym.
Again, this just boils down to process. It is, literally, just one foot in front of the other.
Now I'm wondering what other areas in my life might benefit from incorporating process. What am I not seeing? Where can I improve?
If process works for you, I'd love to hear about it. Because I think with the right process, we can accomplish far more than we might think.
You know that saying, "There's an app for that"? I think that way about process. Whatever it is you're after, no matter how out of reach it might seem… "There's a process for that."